April 22nd, 2017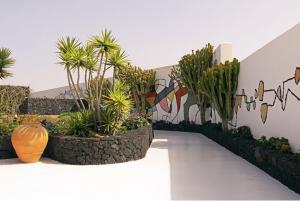 I recently visited Lanzarote in the Canary Islands, the home of the artist Cesar Manrique.

He was born in Arrecife, Lanzarote and fought in the Spanish Civil War as a volunteer in the artillery unit on Franco's side. He attended the University of La Laguna to study architecture, but after two years he quit his studies. He moved to Madrid in 1945 and received a scholarship for the Art School of San Fernando, where he graduated as a teacher of art and painting. Between 1964 and 1966 he lived in New York City, where a grant from Nelson Rockefeller allowed him to rent his own studio, where he painted many of his works.

Just click here to view the full post.